Snakefinger and his band appearing at Merlyn's Club in Madison, Wisconsin, USA in the early 80's.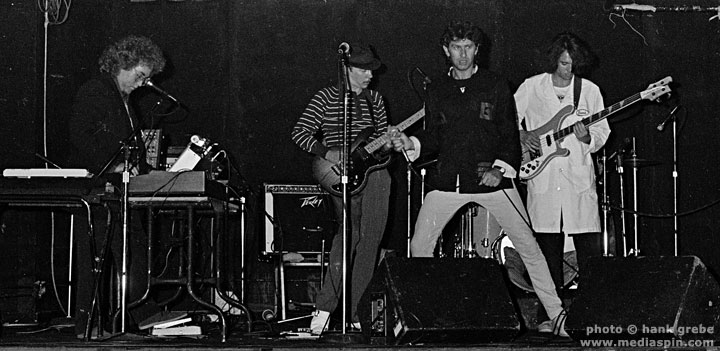 A long time fan writes, "If I'm not mistaken, this (audio clip) was from his last-ever concert on US soil. After this, they left for Europe, and he died on that tour.

Somewhere, I have a letter he wrote to a record exec about a possible deal, saying he'd inquire when he got back. He never got back.

I was listening today to the new Sanctuary reissue of "Bongos Over Balham" and there's a live track from April 1974 during which Martin calls him "ol' Snakefinger!" Nice. That's got to be one of the very first instances of that..."
Eric Drew Feldman on keyboards in the Snakefinger band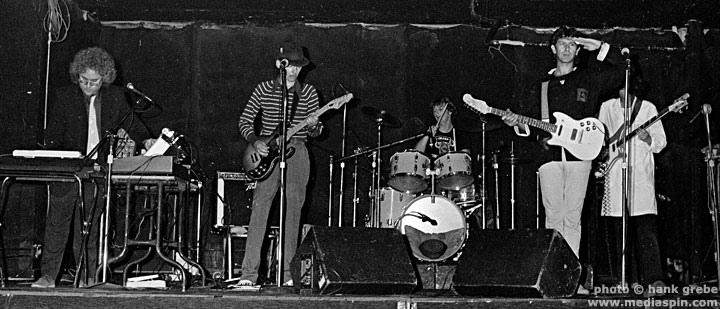 Many of Snakefinger's songs contain social and political messages and observations.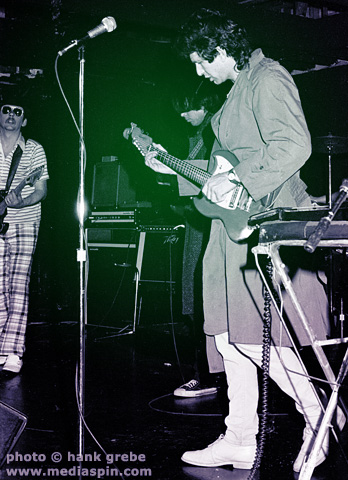 Snakefinger was Philip Charles Lithman (June 17, 1949 - July 1, 1987)
Read about Snakefinger at Wikipedia
•••