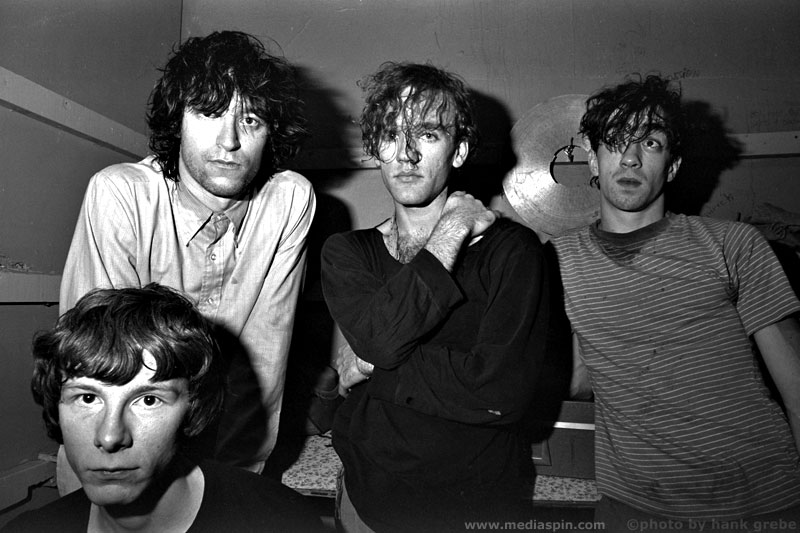 R.E.M.: Mike Mills, Peter Buck, Michael Stipe, Bill Berry
Photograph (Kodak Tri-X film) shot at Merlyn's Club, Madison, Wisconsin. November 17, 1981.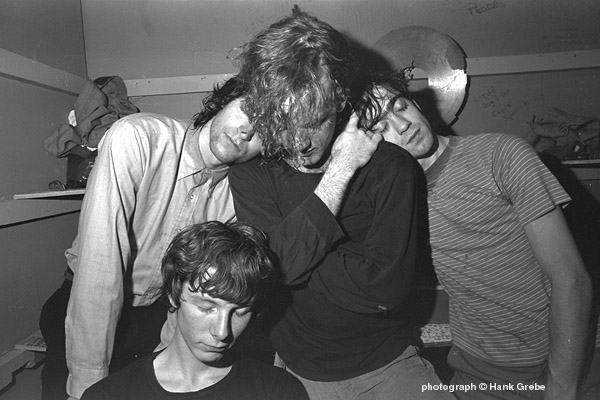 Copyright © 1981 - 2005 by Hank Grebe. All rights reserved. No portion of this document may be reproduced, copied, or revised without written permission from Hank Grebe.