[ home | blog | more rock | portfolio | animation | knitting | site map ]
Grateful Dead Berkeley Page 1 • 2 • 3 • 4 • 5 • 6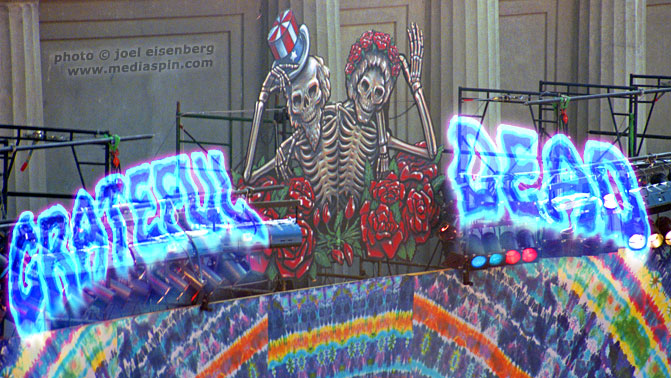 Concert Photos from the lens of Joel Eisenberg: Crowd Shots
Grateful Dead, 22-23 May 1982 • Greek Theater, Berkeley, CA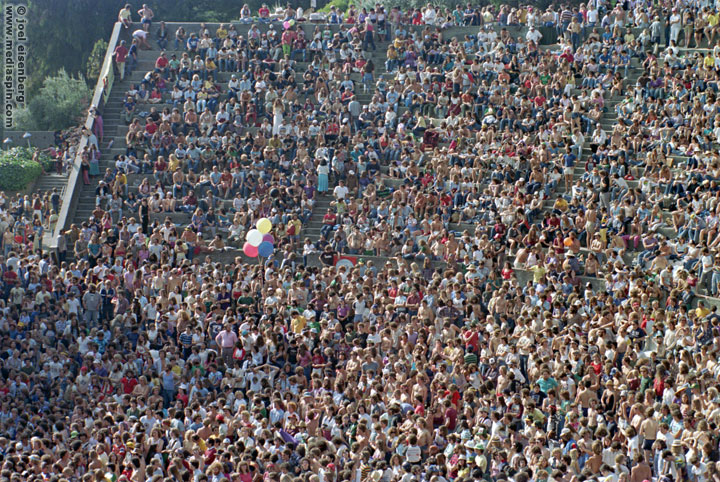 Grateful fans get cooled off by a gentle hose misting.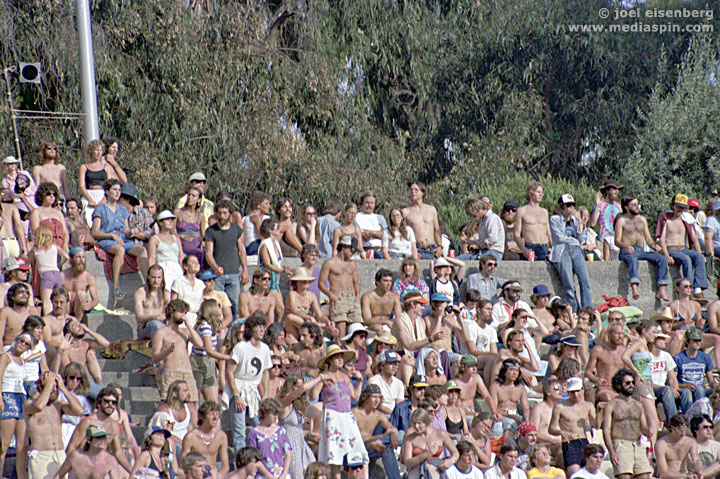 Can you find yourself in the crowd?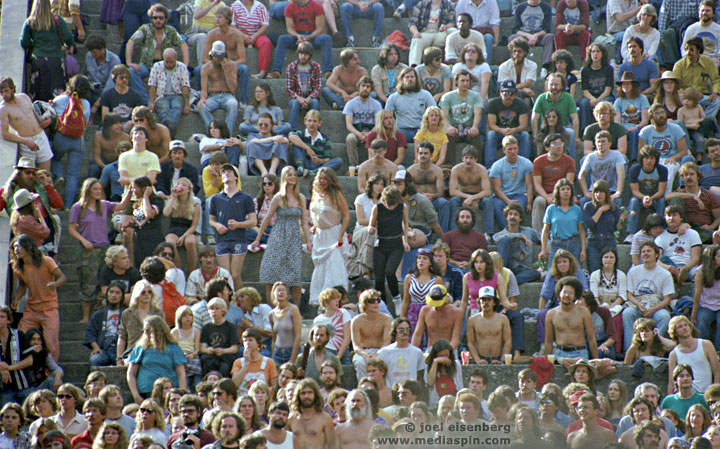 Can you see yourself in this picture, back in the day?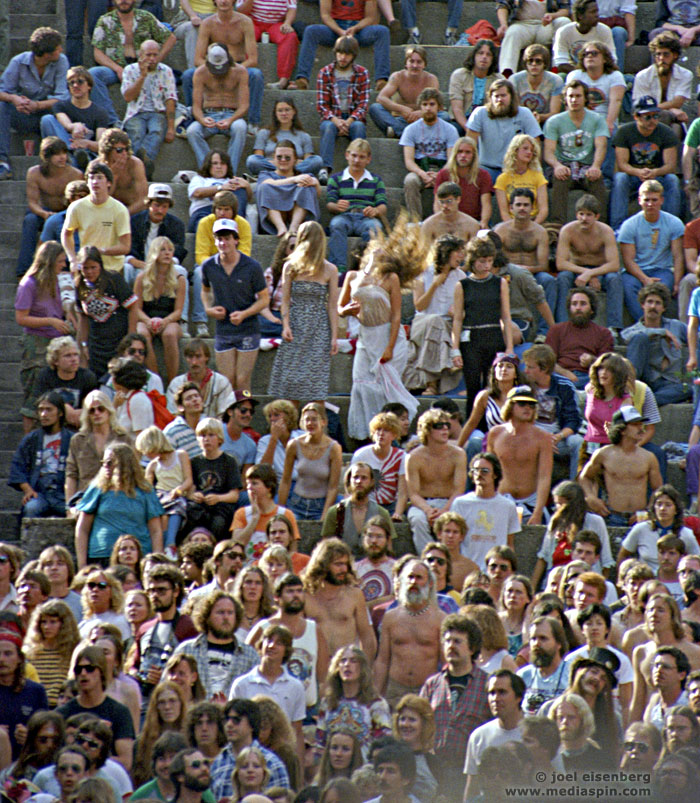 Dancin' to the music, jammin', feelin' alright

Warm California sun, good times, young and carefree.

If the boys can take their tops off, so why shouldn't us girls too?
Grateful Dead Berkeley Page 1 • 2 • 3 • 4 • 5 • 6
[ home | blog | more rock | portfolio | animation | knitting | site map ]